17 Million People Worldwide Suffer From Food Insecurity
26 October 2017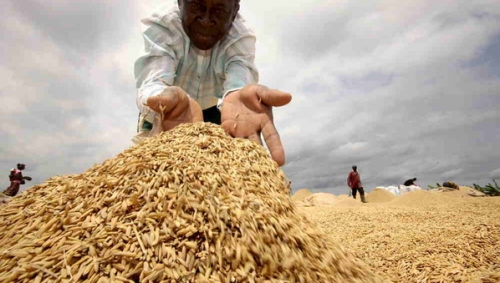 In 2016, 108 million people suffered "Emergency" levels of food insecurity, a 35 percent increase compared to the previous year. Earlier this month, the Food and Agriculture Organization of the United Nations (FAO) released the 2017 Global Report on Food Crises, which highlights the highest number of food insecure people across the world.
There are 17 million people in need of urgent assistance in Yemen, 7 million in Syria and almost 5 million in South Sudan. Other countries identified in the report include Somalia (2.9 million), northeast Nigeria (4.7 million), Burundi (2.3 million) and Central African Republic (2 million). Yemen is also the number one country at risk of famine with food shortages affecting its entire population
Internal and external displacement caused by conflict and climate-related disasters prolong food insecurity and place a burden on host countries and communities. Drought, caused by El Nino, has damaged agricultural livelihoods in eastern and southern Africa and forecasts state that food insecurity will continue to worsen in these regions, as well as having a widespread impact on neighbouring countries.
"Hunger reduction requires an integrated approach, and needs to include: public and private investments to raise agricultural productivity; better access to inputs, land, services, technologies and markets; measures to promote rural development; social protection for the most vulnerable, including strengthening their resilience to conflicts and natural disasters; and specific nutrition programmes, particularly to address micronutrient deficiencies in mothers and children under five." – FAO, 2017
More than 350 humanitarian and development leaders, decision makers and advisors committed to achieving the Sustainable Development Goals (SDGs) in the region will gather in Nairobi, Kenya at the Aid and Development Africa Summit on 27-28 February 2018.
Expert speakers including Sunya Orre, Director of Technical Services, National Drought Management Authority, Olawale Maiyegun, Director, Department of Social Affairs, African Union Commission, Esther Muiruri, Board Member, Kenya Red Cross Society, Mathias Lardinois, Programme Coordinator, Belgian Food Security Programme, Raphael Obonyo, Africa's Representative to the Global Coordination Board, World Bank Group and Walter Odero, Country Economist, African Development Bank Group will examine disaster response activities to recent drought in East Africa, identifying best practice, challenges and how to ensure effective drought response and humanitarian aid coordination.
A particular focus will be given to improving preparedness and proactive mitigation, risk management, community engagement and initiatives for ensuring better recovery and resilience. The agenda will also look into ways to incorporate governmental and private insurance, donor community resources, and financial strategies into drought preparedness plans.
The Aid and Development Africa Summit advocates for cross-sector approach through inclusive, effective collaboration and coordination between national and international NGOs, government and UN agencies, Red Cross, donors, investors, development banks and the private sector. For more information or to find out how you can participate, please visit the website.
Image source: SciDev