Webinar on Improving Adoption Of Climate Smart Agriculture Technologies In Africa
02 January 2018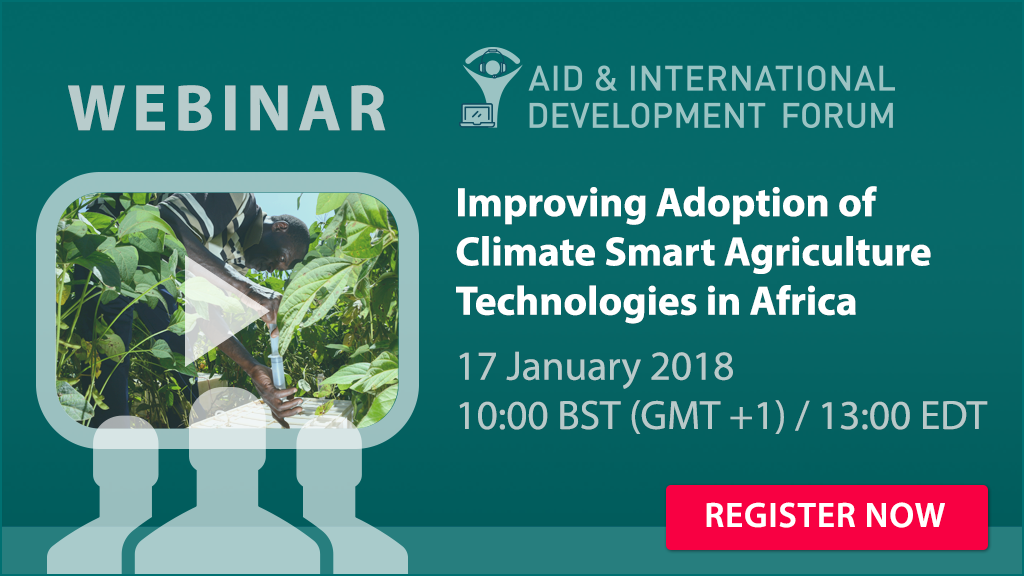 Join our live webinar on 'Improving Adoption Of Climate Smart Agriculture Technologies In Africa' taking place on 17th January 2018 at 10.00 BST (GMT +1) / 13.00 EDT. To register, click here.
David Del Conte, Deputy Head of the United Nations Office for Project Services (UNOPS) and Noelle O'Brien, Team Leader of the Finance Innovation for Climate Change Fund (FICCF) will offer first-hand insight into:
Climate-smart innovations to improve productivity for rural communities
Using social networks as an innovative platform for the livelihood of farmers
Upscaling agriculture platforms as a way to help climate resilience and small-hood farming
Breaking socio-economic barriers and forming relationships amongst a multitude of stakeholders
Who Should Attend?
Senior representatives from ministries of agriculture, heads of key agri-related public institutions, UN agencies, agricultural firms, NGOs, farm associations, agriculture research and development institutes, investors, donors and the private sector.
In particular directors of agriculture/food security programmes, financing, science and technology, innovation, partnerships, research, trade and collaboration, natural resources and sustainable development, will benefit from this webinar.
After registering, you will receive a confirmation email with information about joining instructions.